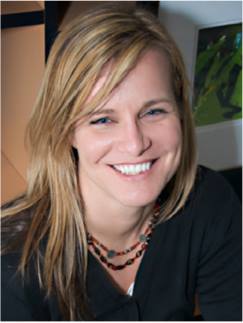 Christine Scarano Ward, PT, DPT, CKTI is a Doctor of Physical Therapy currently practicing in Shrewsbury, New Jersey, and is also licensed to practice in Hawaii.  She earned a Bachelor of Science Degree in Exercise Science and Sport Studies from Rutgers University in 1994, a Master of Science in Physical Therapy from the University of Medicine and Dentistry of New Jersey in 2002, and a Doctorate of Physical Therapy from UMDNJ in 2004. She routinely works as a Clinical Instructor for DPT students, and contributes to Kinesio Taping curriculum development.
Dr. Scarano Ward has practiced in various physical therapy settings, including acute-rehabilitation; hospital in-patient and out-patient therapy; and home-care environments. The majority of her practice, however, has been in out-patient orthopedics, where she integrates neuromuscular rehabilitation and manual therapies with exercise prescription to optimize patient care.
Dr. Scarano Ward is certified as a Level One Sports Performance Coach for the USA Weightlifting Association, and in 2017 became a Certified Kinesio Taping instructor. Ultimately, she finds that all these components are invaluable in optimizing performance not only for athletes, but for each client she works with in the clinic.
In addition to her clinical practice, Dr. Scarano Ward has organized and worked in the Recovery Tent for the New Jersey Marathon 2012-2015.  She participated in the Transplant Games in Cleveland, Ohio in 2016, and continues to be active in marathon, triathlon, and competitive events as a participant, coach, and clinician. Dr. Scarano Ward is also a member of the USGA US Open Performance and Recovery Team, where she has worked with amateur and professional golfers and caddies during championship events.
Classes taught by Christine Scarano Ward:
Kinesio Taping Foundations